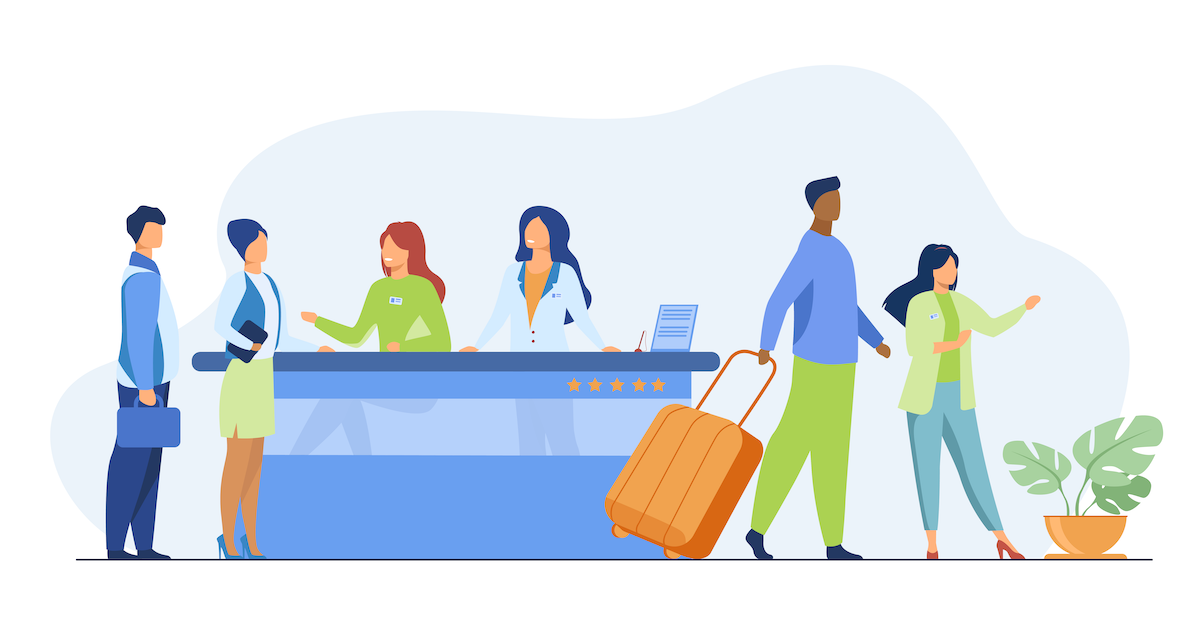 Travel Agency Accounting and Back Office Software
Discover travel agency accounting software that's ridiculously easy to use. A solution specially designed to help travel businesses save time by providing all aspects of accounting.
Smart & Automated Solution for Travel Business Operations.
We simplify the process of online booking, inventory management, package customization, back-office administration, itinerary development, simplifying business leads and accounting, and more, assisting travel agencies in increasing bookings and lowering costs with our travel agency accounting software.
---
Air and non-air
Auto-import tickets from multiple sources and manage flight bookings.
Tours and Holidays
Create custom tour packages & itineraries, or use our built-in Hajj & Umrah package creator.
Cargo
Specifically designed for travel agency cargo operations providing ease of management.
HR and Payroll
Manage staff documents & leaves, and generate WPS-compliant files for salary transfer in one click.
Core Accounting
This includes Customer & Supplier statements, Account statements, Cash & Bank Management, Bank Reconciliation and Final Accounting reports.
Reports
Generate from our 100+ built-in reports in HTML, Excel or PDF format.
Helping Travel Businesses to achieve the highest level of financial efficiency and operational excellence with our Travel Agency Accounting Software
Our Travel Agency Accounting Software also known as Stax Travel Account Software (Stax) is a cloud-based system that offers an online approach to complete finances in the business while you are travelling anywhere​.
Our state-of-the-art information technology automates workflows and processes, eliminating human errors, unnecessary duplications, and unproductive rework.
Increased Operating Margin
Reduced Revenue Leakage
Shorter Sales Cycles
Increased Customer Loyalty
Unlocks Revenue opportunities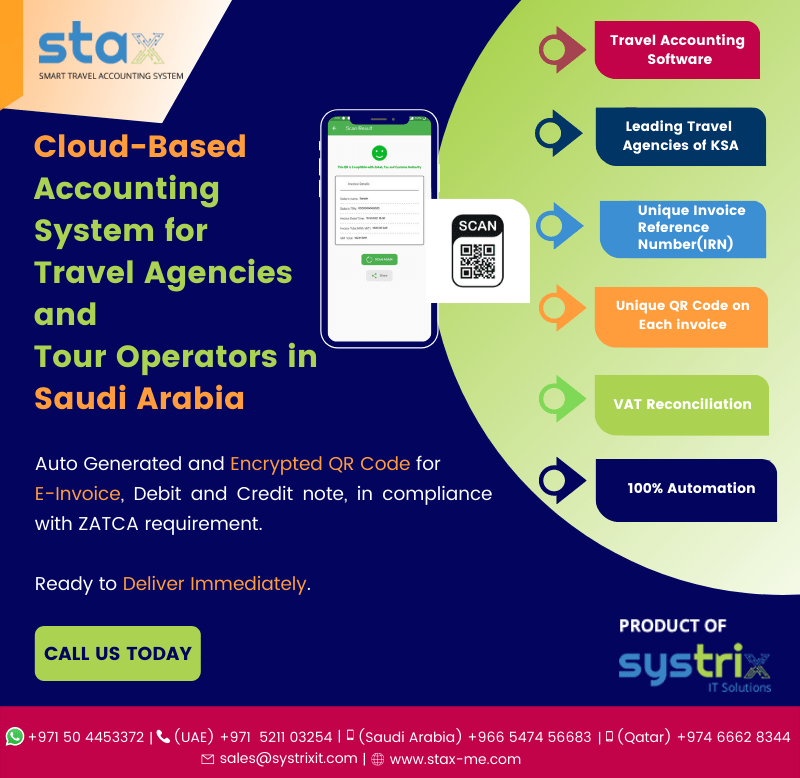 Cloud-based Travel Agency Accounting Software for all size travel businesses
Travel Agency & Tourism Management, Billing & Accounting Software
Get ZATCA e-Invoicing compliant before Dec 4th, 2021. No matter what platform you use, we connect with it
VAT & Audit Automation
Integrate your ERP or ingest data to reduce the hassle of filing and audits.
Invoices in Arabic & English with QR code
Redefine how you work with customers and get paid faster.
Phase II ready in one go
Redefine how you work with vendors and efficiently put the AP process on autopilot.
Travel Software Solutions You Need
Travel agencies and tour operators across the globe are our customers.
UAE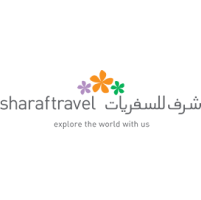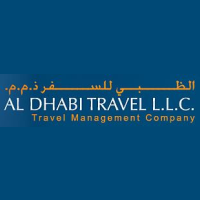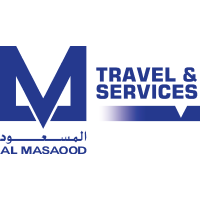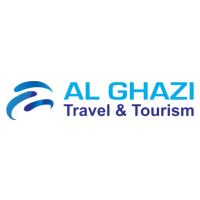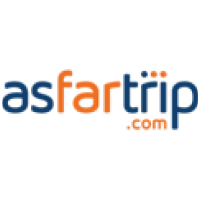 KSA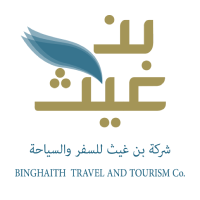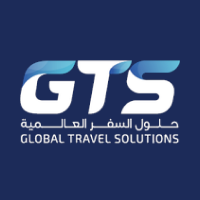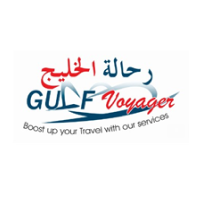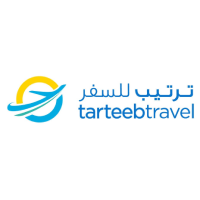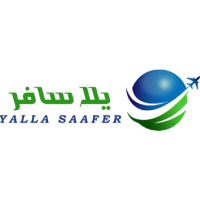 Qatar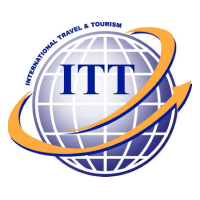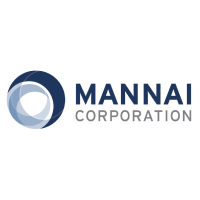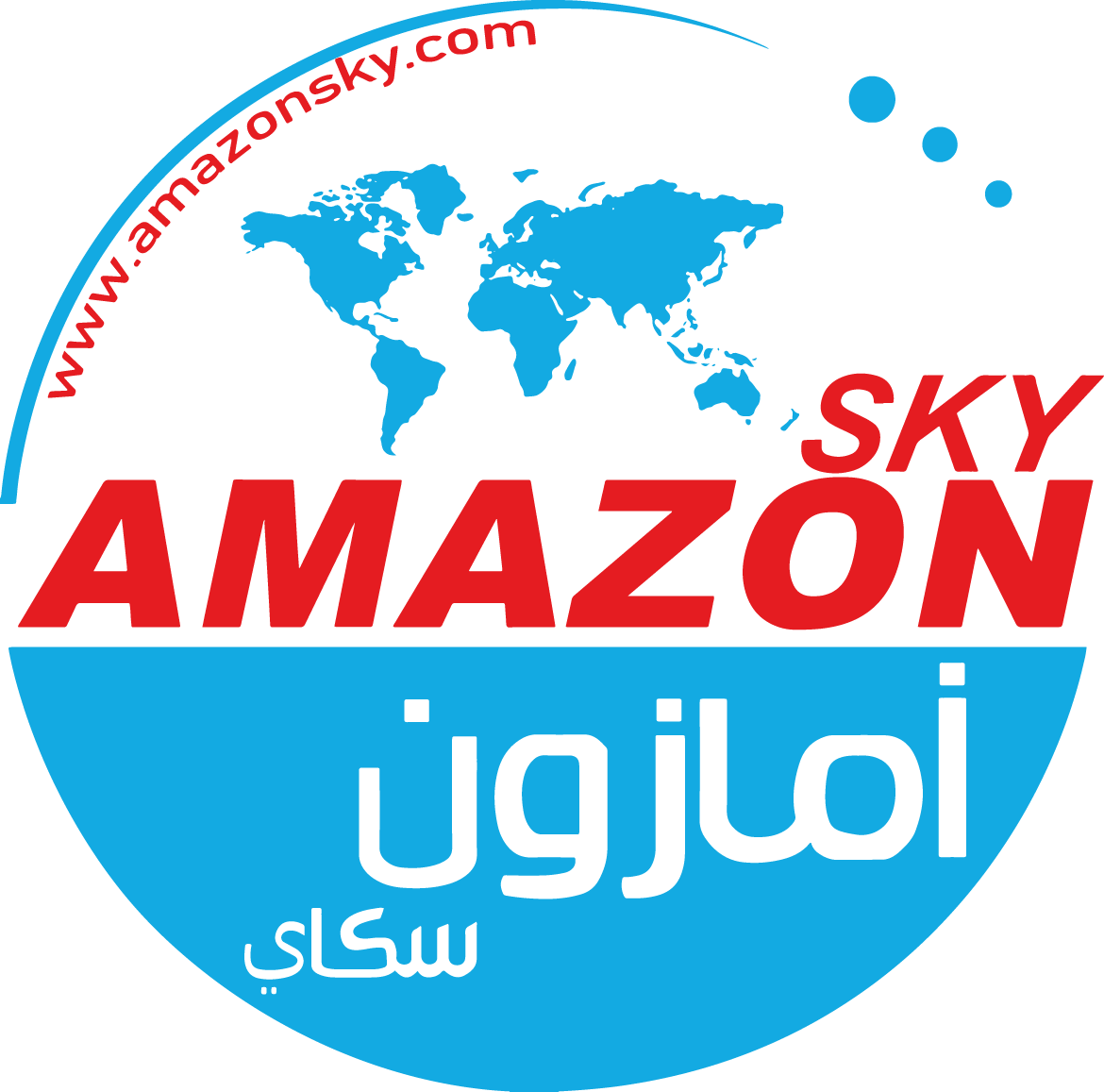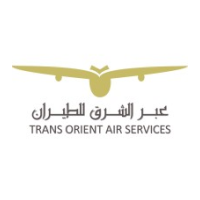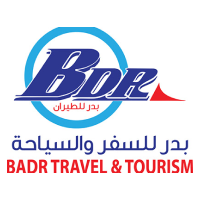 Oman & Kuwait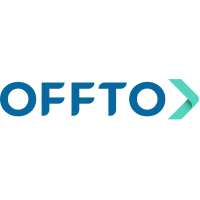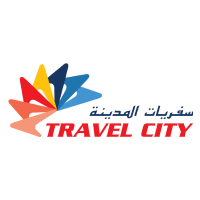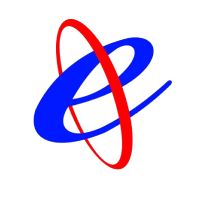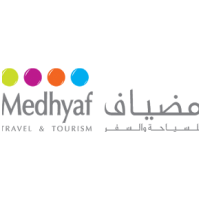 Rest of the World